HAWAII COUNTY POLICE DEPARTMENT
KONA JUVENILE AID SECTION
ACTING DETECTIVE PAULA JELSMA
PHONE: 326-4284
MARCH 5, 2003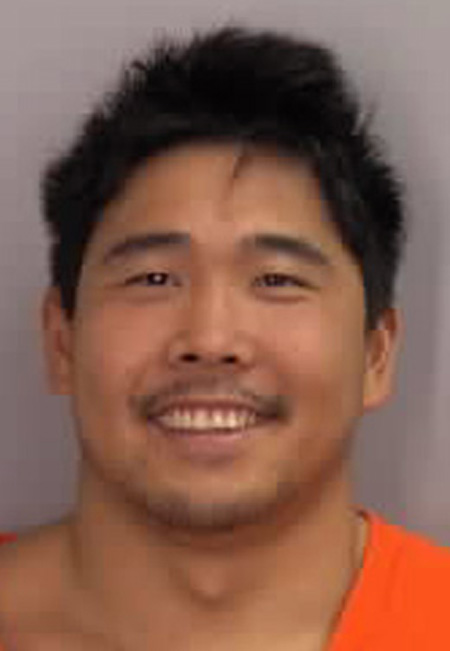 MAGILLA SUMIDA
…wanted for attempted murder
MEDIA RELEASE UPDATE
Kona Juvenile Aid Section detectives are looking for a Captain Cook man wanted for attempted murder in an assault on a 53-year-old woman early Wednesday (March 5, 2003).
The suspect was identified as Magilla Sumida, 33, of a Captain Cook address. Sumida is described as being a Japanese male, being 5-feet-10 in height, weighing about 185 pounds and having black hair and brown eyes.
Responding to a 3:12 a.m. call, officers determined that the woman was attacked while sleeping. The victim sustained injuries to her neck, face and arm and is currently confined to the Kona Community Hospital in fair condition.
Police originally classified the case as an assault, but later reclassified it as an attempted murder.
Anyone with information about Sumida's whereabouts is asked to call the Acting Detective Paula Jelsma of the Kona Juvenile Aid Section at 326-4284 or the police non-emergency number at 935-3311.
# # #