HAWAII COUNTY POLICE DEPARTMENT
OFFICE OF THE POLICE CHIEF
PHONE: 961-2244
SEPTEMBER 24, 2004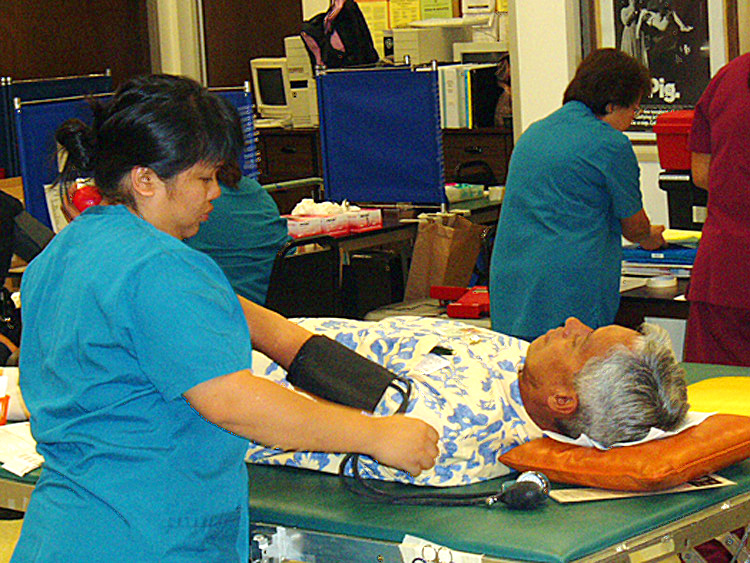 WORTHY CAUSE – Assistant Chief Elroy Osorio Jr. was one of the first of 132 volunteers to give a pint of blood in the Hawaii County Police Department's annual blood drive.
MEDIA RELEASE
The Hawaii County Police Department netted 132 pints of blood Thursday (September 23, 2004) in its annual blood drive.
A total of 143 volunteers showed up to donate blood for the Blood Bank of Hawaii, and 132 were allowed to give blood.
The Blood Bank set up tables for taking blood in the training room of the Hilo police station and nurses took blood from 8 a.m. to 4 p.m.
# # #