HAWAII COUNTY POLICE DEPARTMENT
WEST HAWAII CRIMINAL INVESTIGATION SECTION
LIEUTENANT PAUL KEALOHA
PHONE: 326-4646, EXT. 266
DECEMBER 2, 2004
I-10160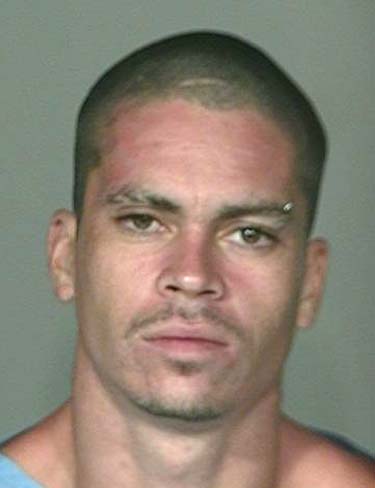 MEDIA RELEASE UPDATE
Big Island police have renewed their plea for the public's help in finding a 23-year-old fugitive who escaped from Hawaii Community Correctional Center custody in October.
The fugitive, identified as Kalani Kaohimaunu, escaped on foot from adult correction officers on October 27, 2004, as he was being transported to the South Kohala District Court for an appearance on warrants for contempt of court and failure to appear.
Since then, the escapee has been recently seen in Puna and Kona, police said.
Kaohimaunu is described as being 5-foot-10 in height, weighing about 160 pounds and having brown eyes and brown hair. Police caution residents not to approach the fugitive but to telephone the police instead.
Anyone with information about Kaohimaunu's whereabouts is asked to call the West Hawaii Criminal Investigation at 326-4646, Ext. 267, or the police department's non-emergency number at 935-3311.
Those who wish to remain anonymous may call Crime Stoppers at 961-8300 in Hilo or 329-8181 in Kona. All Crime Stoppers Information is kept strictly confidential.
# # #