HAWAII COUNTY POLICE DEPARTMENT
KONA CRIMINAL INVESTIGATION SECTION
DETECTIVE NANCY HAITSUKA
PHONE: 326-4227
APRIL 24, 2002
H-04916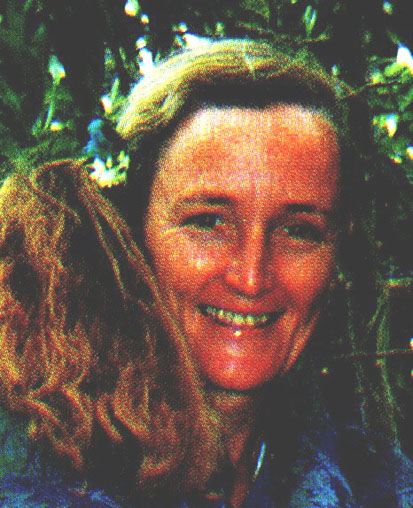 PENELOPE MEDEIROS
…last seen by family on April 8
MEDIA RELEASE
Big Island and Honolulu police are looking for a missing 54-year-old South Kona woman.
The missing woman was identified as Penelope Carolynne Medeiros, 54, of Captain Cook. She is the self-employed owner of Aloha Flowers of Essence.
Medeiros was last seen by family members on April 8, 2002, in South Kona. However, it is believed she traveled to Honolulu, where she may have been seen on April 14.
Medeiros is a British citizen and speaks with a British accent. She is described as a Caucasian, being 5-feet-10 in height, weighing 140 pounds and having light brown hair and green eyes.
Anyone with information about her whereabouts is asked to call Detective Nancy Haitsuka of the Kona Criminal Investigation Section at 326-4227, the police non-emergency number at 935-3311 or Officer Joe Self of the Honolulu Police Department's Missing Persons Unit at (808) 529-3064.
# # #