HAWAII COUNTY POLICE DEPARTMENT
CAPTAIN JAMES DAY
PHONE: 961-2251
MAY 17, 2002
H-07464/H-07267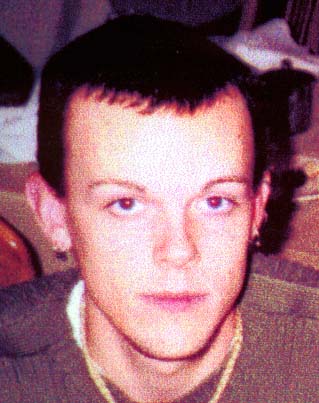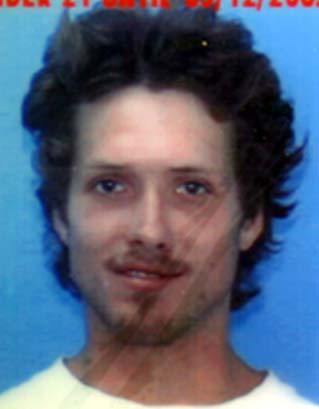 STILL MISSING-Cassidy Toole, left, and Wesley Alan Matheson, both 20, are reported still missing since an automobile accident May 8 in Ka'u.
MEDIA RELEASE UPDATE 2
Hilo Criminal Investigation Section detectives have questioned a witness in the disappearance of two Puna men who have been missing for more than a week.
Responding to a report that the witness had been seen, at 9 p.m. Thursday (May 16, 2002), Big Island police arrested John McGovern, 18, in the Glenwood area of Puna on an outstanding warrant for contempt of court. After being questioned by detectives, McGovern was released on $50 bail.
Police said McGovern, who had been sought as a witness in the disappearance, was cooperative.
The two men have been missing since May 8, 2002, when they were seen hitchhiking near the scene of a single-car accident in Ka'u.
The missing men have been identified as Cassidy M. Toole, 20, of a Fern Acres address in Puna, and his roommate, Wesley Alan Matheson, also 20.
The two were believed to have been in a black 2001 Honda Civic LX two-door sedan at about 7 a.m. Wednesday (May 8, 2002) when the car ran off the road and into a ditch near the 70-mile marker of Mamalahoa Highway (Route 11) in the South Point area.
The two apparently left the car in the ditch and were last seen being picked up by a red sedan as they were hitchhiking along the highway.
Neither man has been seen or heard from since.
Their sedan was later found stripped of its tires and rims, gray bucket seats, stereo and battery.
Police are seeking information about the whereabouts of either of the missing men, the missing car parts or about the red sedan that reportedly picked them up.
Toole is described as being 6-feet-1 in height, weighing 152 pounds and having brown hair and hazel eyes.
Matheson is described as being 5-feet-7 in height, weighing 128 pounds and having blond hair and hazel eyes. He also has a large tattoo with the word "Matheson" on his back and a tattoo of a mermaid and fairies on one of his shoulders. He reported had shaved his head and was wearing strands of dreadlocks.
Anyone with information about the missing men is asked to call Captain James Day of the Hilo Criminal Investigation Division at 961-2251, the Puna Patrol at 966-5835, the Ka'u Patrol at 939-2520 or the police non-emergency number at 935-3311.
Those who wish to remain anonymous may call Crime Stoppers at 961-8300 in Hilo or 329-8181 in Kona. The numbers are answered 24 hours a day. Callers will be given a coded number and their identity will remain anonymous. Callers may be eligible for a reward of up to $1,000 if their call leads to an arrest, indictment or the recovery of property. Crime Stoppers neither subscribes to "Caller ID," nor does it record phone calls.
# # #