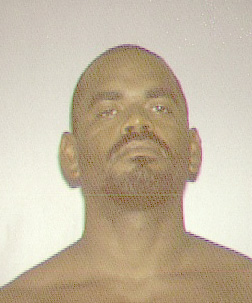 LELIO RIGAUD-CHAPINI
…sought by Big Island police
HAWAII COUNTY POLICE DEPARTMENT
KONA CRIMINAL INVESTIGATION SECTION
LIEUTENANT HENRY W. HICKMAN
PHONE: 326-4203
AUGUST 30, 1999
G-04536
MEDIA RELEASE
Kona police have issued an all-points bulletin for a suspect who escaped Sunday (August 29, 1999) from the Kona Community Hospital, where he had been taken by guards to be x-rayed for an alleged back injury.
The suspect was identified as Lelio Rigaud-Chapini. He is described as an African-American male about 33 years old, being about 5-feet-9 in height, weighing about 200 pounds with a medium to heavy build and having short, black curly hair and brown eyes. He has a four-inch surgical scar down the center of his lower back. The suspect also speaks with a Caribbean accent.
Police said Rigaud-Chapini is known to alter his appearance and sometimes wears glasses and has the stubble of a beard.
The suspect also uses numerous aliases and has been known on the Big Island as Philippe Rigaud, Andre Santos, Pierre Rigaud, David Grubb and Pat Gress.
Police said the suspect has ability to make false identification cards. He is known to frequent the Kona, Puako and Waimea areas of West Hawaii.
Rigaud-Chapini was being held for a number of offenses, including drug, burglary and unauthorized entry into motor vehicles as well as credit card offenses.
Anyone with information about the suspect's whereabouts is asked to call police at 935-3311.
Those who wish to remain anonymous may call Crime Stoppers at 329-8181 in Kona or 961-8300 in Hilo. The numbers are answered 24 hours a day. Callers will be given a coded number and their identity will remain anonymous. Callers may be eligible for a reward of up to $1,000 if their call leads to an arrest, indictment or the recovery of property. Crime Stoppers neither subscribes to "Caller ID," nor does it record phone calls.
# # #