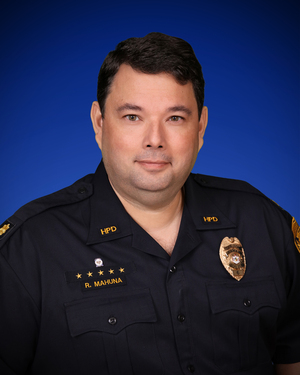 Effective Saturday, July 1, 2023, Major Reed Mahuna is assigned to the Chief's office as the Acting Deputy Police Chief.
"I am extremely excited to welcome Chief Mahuna to the administration," said Chief Benjamin Moszkowicz. "Reed brings an unrivaled integrity, work ethic, and technical ability to the job that will help the department continue moving forward in our pursuit to improve public safety.
"As the Salary Commission continues its important work, I look forward to working with the Police Commission in the coming months to appoint and confirm Deputy Chief Mahuna on a permanent basis."
Reed Mahuna, a 25-year veteran of the department has most recently served as Major of Area I Operations, overseeing the Criminal Investigation Division, which includes Vice, Juvenile Aid, and the Criminal Investigation Sections, as well as the Crime Lab. Prior to that he served as Major of the Technical Services Division, which includes the department's Communications Dispatch Center, Communications Maintenance Section, Computer Center, Records and Identification Section, and Traffic Services Section.
Mahuna's former assignments include serving as a Police Officer and Field Training Officer in the South Hilo district, Police Officer in the Area I Traffic Enforcement Unit, Detective in Area I and Area II Criminal Investigation Section, Lieutenant in the Puna district, and Lieutenant in Area I Vice Section. He has also served as Captain of the Area II Criminal Investigation Division, Captain of the Hāmākua and South Hilo districts, and Captain of the Area I Criminal Investigation Division.
The position of Deputy Chief became vacant effective August 30, 2022, at 4:30 p.m., when then-Deputy Chief Kenneth Bugado, Jr. became Acting Chief after the retirement of Chief Paul Ferreira. On December 16, 2022, the Hawai'i County Police Commission selected a new Chief, Benjamin T. Moszkowicz, who officially started January 17, 2023.

Print This Page