Hawaii Police Department
Criminal Investigations Section, Area II
Lieutenant Darren Horio
Phone: 326-4646, ext: 266
October 20, 2008
Report No. C08030905/SK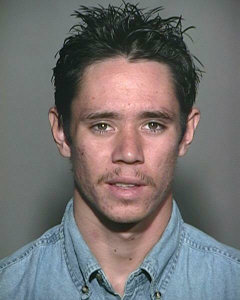 Justin S. Yamamoto
.
Media Release
On Saturday, October 18, 2008, at 1:30 p.m., Justin S. YAMAMOTO, M-18, of Kapaau, was Charged with Burglary in the Second Degree and Theft in the First Degree, after investigation by the Area II Criminal Investigative Section identified him as the responsible person in the break-in and theft of the weekend deposit from the office safe at the Foodland Farms store at the Shop's at Mauna Lani on Monday, October 13, 2008.
YAMAMOTO, who was employed by Foodland Farms at the time of the burglary, was arrested without incident on Friday, October 17, 2008, as he reported for work. Detectives recovered cash and other items taken from within the safe from YAMAMOTO upon his arrest. YAMAMOTO was released after posting bail.
---

Print This Post