Hawai'i Police Department
Hawaii Isle Police Activities League
Officer Joseph Botelho Jr.
Phone: 961-2220
September 13, 2010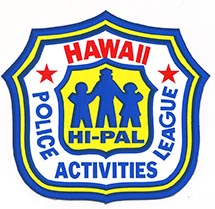 Media Release
The East Hawai'i HI-PAL program, in collaboration with Ben Pana and the Keaukaha Community Association Athletics Program, will hold the Fourth Annual "Halloween Havoc" 3-on-3 Basketball Tournament in Keaukaha. This two-day tournament will be held October 23-24 at the Kawananakoa gymnasium.
Team registration is open to the first 10 teams in the following age divisions: 7-8, 9-10, 11-12, 13-14, girls 10-12 and girls 13-14. Individuals interested in entering a team or teams or who have questions about this event may call the HI-PAL office in Hilo at 961-2220 or the Community Policing office at 961-8121.
Coaches interested in entering a team or teams are encouraged to turn in their rosters as soon as possible. The roster forms are contained in event packets, which may be obtained at the HI-PAL office or by making arrangements with Officer Joseph Botelho Jr. at 961-2220.
If you have any questions, please call Officer Botelho as soon as possible.
---

Print This Post