Hawai'i Police Department
Criminal Investigation Section, Area I
Captain Randall Medeiros
Phone: 961-2251
May 14, 2009
Report No. C09014198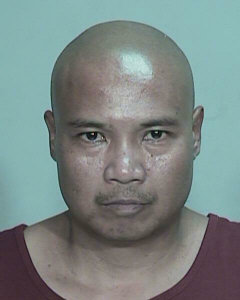 Carlito Castillo
…charged for meth trafficking
Media Release
Hawai'i Police Department officers arrested a 44 year-old Pepe'ekeo man in connection with methamphetamine trafficking in Keaau in the afternoon hours of May 12, 2009.
Carlito Castillo was arrested by Ice Task Force officers after a search warrant led to the recovery of 3.1 grams of crystal methamphetamine from his person when contacted at the parking lot of the Orchidland Wikiwiki Mart.
A search warrant was drafted for the suv that Castillo was operating after a Police Narcotic Detection Canine alert.
Ice Task Force officers recovered another 2.2 grams of crystal methamphetamine from within the suv as well as a digital scale, pipe, and numerous empty Ziploc packets.
Castillo was charged for Promotion of a Dangerous Drug, Drug Paraphernalia, and Methamphetamine Trafficking offenses with a bail set at $12,000.
---

Print This Post