Hawaii Police Department
South Hilo Patrol
Acting Sergeant Aubrey Auna
Phone: 961-2213
February 29, 2008
Report No. C08006369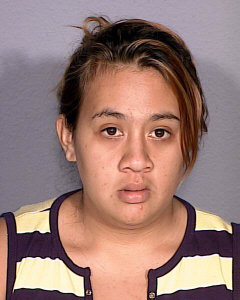 Chantel Heu
…missing since February 25, 2008
Media Release
Police are asking for the public's help with any information leading to the whereabouts of Chantel Heu of Hilo, Hawaii.
On Thursday, February 28, 2008, at 8:56 p.m., Heu was reported missing from her Hilo home by a close relative. The 23 year-old female has not been seen since February 25, 2008.
However, information was received that she may be in the Kona area.
Heu is described as Hawaiian, Chinese, Puerto Rican, about 5'5″, 140 pounds, medium build, long ehu colored hair. She was last seen wearing jeans and a tee shirt.
Anyone with information on the whereabouts of the missing person is asked to contact Officer Jo Aoki of the Hawaii Police Department, South Hilo Patrol at (808) 961-2213 or the Hawaii Police Department non emergency number at (808) 935-3311. Anyone wishing to remain anonymous may call Crime Stoppers in Hilo at (808) 961-8300 or in Kona at (808) 329-8181.
---

Print This Post