Hawai'i Police Department
Traffic Services Section
Dieter H. Blattler, Traffic Services Coordinator
Phone: 961-2226
August 19, 2010
Media Release
The Hawai'i Police Department's Traffic Services Section organized a sign-waving event on Kamehameha Avenue in Hilo on Thursday (August 19) to make motorists aware of the "Over The Limit – Under Arrest" National Crackdown from August 20 to September 6.
The Traffic Services Section was supported by Lisa Onorato from MADD with her volunteer Mary Toledo, representatives of the Big Island Substance Abuse Council (BISAC), Avis Yoshioka from the Hawai'i Community College Court Monitoring Program with students, individual community members and Community Police Officers.
The latest data show that of the 20 traffic fatalities in our county during 2010, at least 11 involved alcohol, drugs or both.
"I would like to make all motorists again aware of the unique 'Shared Ride Taxi Program' the County of Hawai'i offers to everybody," said Dieter Blattler, traffic safety coordinator at the Hawai'i Police Department. "Depending on the number of coupons purchased, a taxi ride with one of the participating companies can cost as little as $4 for up to nine miles."
For more information from the Mass Transit Agency, call 961-8744 or visit www.heleonbus.org/shared-ride-taxi-program.
"If you drink and don't have a sober licensed designated driver, don't take a chance – take a taxi," Blattler said.
Every week of the year, and with even more checkpoints during this National Crackdown, police are enforcing: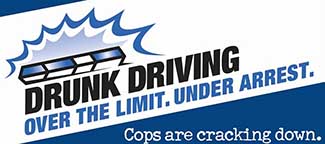 ---

Print This Post