Hawai'i Police Department
Criminal Investigation Section, Area II
Lieutenant Gerald Wike
Phone: 326-4646 Ext. 266
February 11, 2010
Report No. C10003395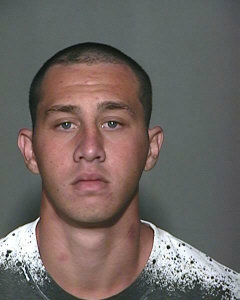 Curtis Kalai Wilson-Silva
…wanted for robbery
Media Release
Big Island police are looking for a 18-year-old man wanted for a robbery that occurred on Alii Drive on February 2, 2010.
Big Island police describe Curtis Kalai Wilson-Silva as Part-Hawaiian, 6'1″ tall, weighing about 165 pounds, with brown hair and blue eyes. Silva was last seen in the Kailua-Kona town area.
Police ask anyone with information to call Detective Walter Ah Mow at 326-4646, extension 238, or the Police Department's non-emergency line at 935-3311.
Tipsters who prefer to remain anonymous may call Crime Stoppers at 961-8300 in Hilo or 329-8181 in Kona. All Crime Stoppers information is kept confidential.
---

Print This Post