HAWAII COUNTY POLICE DEPARTMENT
EAST HAWAII CRIMINAL INVESTIGATION SECTION
DETECTIVE JASON CORTEZ
PHONE: 961-2381
AUGUST 28, 2003
H-59051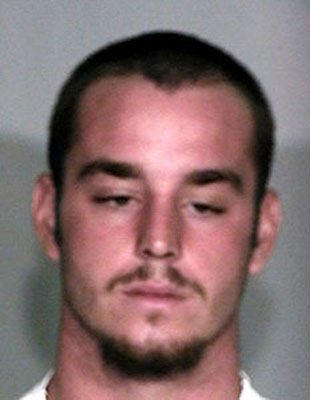 KENNETH PANTALION
…arrested for attempted murder
MEDIA RELEASE UPDATE
Police have arrested a 19-year-old Keaau male in the stabbing of a 17-year-old Puna youth during a fight August 9, 2003, at a large party held at a Hawaiian Paradise Park residence.
The suspect, identified as Kenneth Ray Pantalion Jr., was arrested at 12:15 p.m. Thursday (August 28, 2003) for second-degree attempted murder.
On the night of the incident, Puna Patrol officers responded to a report of a "possible stabbing victim" who had run to a residence on 27th Avenue. The officers found the victim with several stab wounds and a large diving knife still embedded in his left forearm. They determined that he had been stabbed about 11 p.m. during a large fight at a birthday party gathering held at a 27th Avenue residence. Several males had chased the victim to a neighboring house, where they continued to make taunts at the occupants before leaving the area.
The victim was taken to the Hilo Medical Center and later flown to Queen's Medical Center in Honolulu, where he underwent surgery.
# # #

Print This Post