HAWAII COUNTY POLICE DEPARTMENT
WEST HAWAII CRIMINAL INVESTIGATION SECTION
DETECTIVE WAYNE K. YOUNG
PHONE: 326-4275
SEPTEMBER 4, 2003
H-61339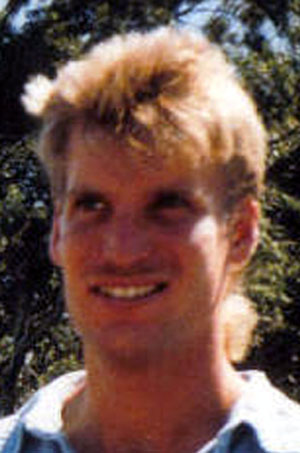 JONAH METTLER
…missing since August 26
MEDIA RELEASE
Police are looking for a 32-year-old Kona man reported missing since Tuesday, August 26, 2003.
The missing man was identified as Jonah Mettler, of Honaunau, South Kona. Mettler was last seen leaving for work at the Natural Energy Lab in Keahole, North Kona, and hasn't been heard from since.
He is described as being a Caucasian, being six feet tall, weighing 175 pounds with a slim build and having a fair complexion, brown eyes and brown hair now worn in a crewcut. He was last seen wearing gray shorts and a white T-shirt.
Anyone with information about Mettler's whereabouts is asked to call Detective Wayne Young of the West Hawaii Criminal Investigation Section at 326-4275 or the police non-emergency number at 935-3311.
# # #

Print This Post