HAWAII COUNTY POLICE DEPARTMENT
HILO CRIMINAL INVESTIGATION SECTION
DETECTIVE THOMAS C. WALTJEN
PHONE: 961-2378
NOVEMBER 16, 2000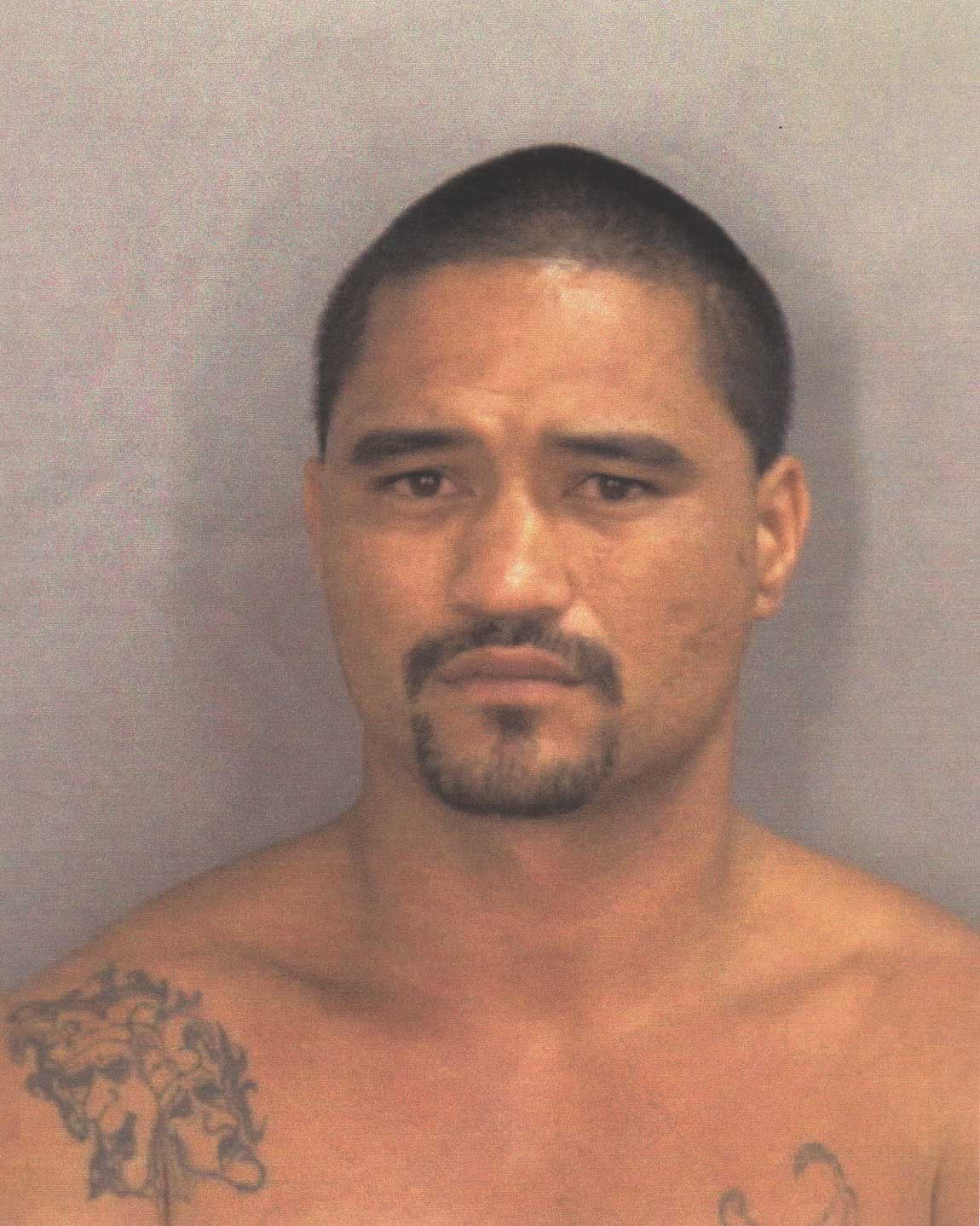 ESCAPEE CAUGHT — Police have captured 29-year-old Dale Daniel Arruda, who escaped from police custody on Sunday (November 12, 2000) and eluded police until Wednesday. Arruda was arrested after he fought with police officers in a struggle near his Hilo home.
MEDIA RELEASE
Hilo police arrested a 29-year-old escapee Wednesday (November 15, 2000) after an intense struggle with arresting officers.
The suspect, Dale Daniel Arruda, is being held in the Hilo police cellblock pending investigation. He was arrested for escape, resisting arrest and six counts of assaulting a police officer. One of the arresting officers suffered a leg injury in the struggle.
Acting on information received, more than a dozen officers blocked a car in which Arruda was a passenger at the intersection of Kawailani and Komohana Streets near Arruda's home.
Arruda tried to fight off the arresting officers, but was finally subdued after a struggle. He was arrested at 3:22 p.m.
Arruda had escaped from police custody on Sunday while being transported to Hilo after being arrested in Waimea. He had been arrested after leading police on a chase when they had tried to pull him over on suspicion of stealing a motorcycle. Eventually caught, Arruda was arrested for numerous traffic offenses resulting from the chase and for several drug offenses. He was also wanted on four outstanding warrants.
# # #

Print This Post