HAWAII COUNTY POLICE DEPARTMENT
SOUTH KOHALA PATROL DISTRICT
OFFICER LINDA J. TESTER
PHONE: 887-3080
SEPTEMBER 2, 2003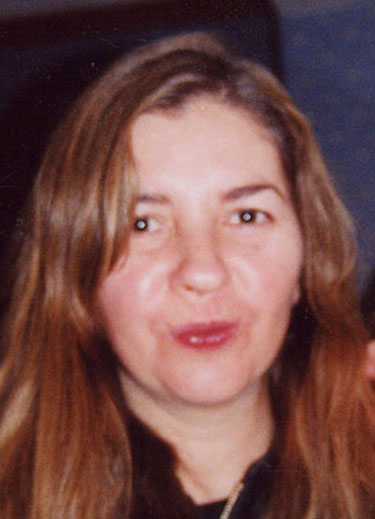 ALICIA SOTO
…missing since Monday
MEDIA RELEASE
Police are looking for a 35-year-old female visitor reported missing since Monday (September 1, 2003) in South Kohala.
The woman is identified as Alicia Soto, of Los Angeles, California, who is visiting family members in Waikoloa.
Soto was last seen about 5:45 p.m. Monday at the Paniolo Club condominium in Waikoloa.
She is described as being a Caucasian, being 5-foot-5 in height, weighing about 135 pounds with a medium build and having a fair complexion, sandy-colored hair and brown eyes. She was last seen wearing a white T-shirt with lettering on it, shorts of an unknown color and black reef rubber slippers.
Anyone with information about Soto's whereabouts is asked to call Officer Kenneth Quiocho or Officer Linda Tester of the South Kohala Patrol at 887-3080 or the police non-emergency number at 935-3311.
# # #

Print This Post