HAWAII POLICE DEPARTMENT
EAST HAWAII CRIMINAL INVESTIGATION SECTION
LIEUTENANT RANDALL MEDEIROS
PHONE: 961-2252
AUGUST 29, 2005
C05024682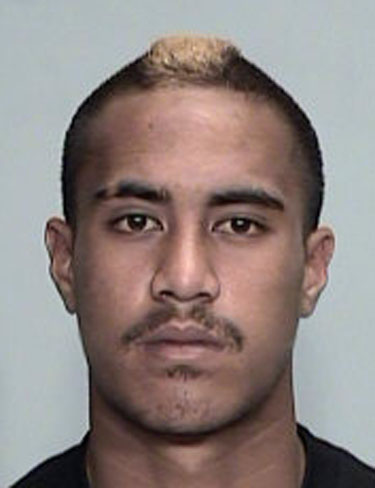 MEDIA RELEASE UPDATE
Big Island police have arrested and charged a fifth suspect sought in connection with a robbery that occurred July 25, 2005, at Rainbow Falls in Hilo.
On Friday (August 26, 2005), police arrested 18-year-old Stephen J. Whitney of Hilo without incident.
Acting on a Crime Stoppers tip, detectives conducted surveillance at "ice Pond," a Hilo swim site popular with local youths. At an opportune moment, Whitney was approached and apprehended in such a manner to prevent the need for a foot pursuit. He was in the company of three other individuals who were also arrested, but for an unrelated drug investigation.
Whitney was later charged with three counts of second-degree robbery and three counts of second-degree theft. Whitney is being held in the Hilo police cellblock in lieu of $90,000.
"This is another example of the success of the Crime Stoppers program," Lieutenant Randall Medeiros, head of the East Hawaii Criminal Investigation Section, said.
"We would like to thank the public for their continued cooperation in our efforts to rid the community of this type of criminal behavior."
Four other male suspects, two of them juveniles, have been arrested and charged in the Rainbow Falls robbery.
# # #

Print This Post