HAWAII POLICE DEPARTMENT
EAST HAWAII CRIMINAL INVESTIGATION SECTION
LIEUTENANT RANDALL MEDEIROS
PHONE: 961-2252
AUGUST 3, 2005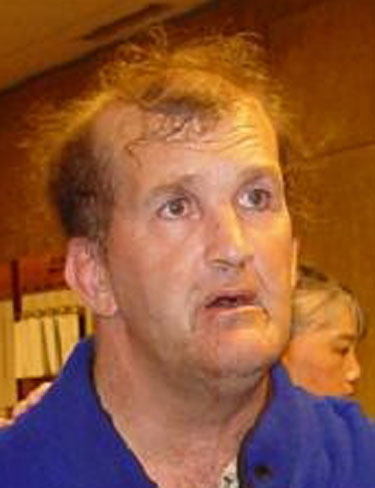 MEDIA RELEASE UPDATE
A private foundation is offering a $5,000 reward for information leading to safe return of a mentally handicapped man who has been missing from his Puna home Since April 19, 2005.
The Carole Sund/Carrington Foundation is offering the reward for information on the whereabouts of Daniel Desimone, 45, of a Nanawale Estates residence.
Kim Petersen, executive director, explained the purpose of the foundation, saying:
"Carole and Juli Sund and Silvina Pelosso were the three women sightseers who were missing and later found murdered near Yosemite National Park in February of 1999. While they were missing, Carole Sund's parents, Francis and Carole Carrington, at the request of the FBI, posted rewards both for their safe return and for information leading to the whereabouts of their rental car."
"The Carringtons believe that the posting of these rewards, and the media attention they received, contributed to the car being located and gave them the first break in the case," Petersen said.
"They were thankful that they had the financial means to offer these rewards, and it's because of this that they have started The Carole Sund/Carrington Foundation.
"This foundation was established to assist families such as the family of Danny Desimone who are in similar circumstances as the Carringtons in that Danny is a missing person. The Carole Sund/Carrington Foundation is offering a $5,000 reward for information leading to the safe return of Danny.
"We know reward money can make a difference because the foundation's reward money has already assisted in the location of six missing persons and the apprehension of 25 murder suspects and one child molester/attempted murderer. We currently have suspects in custody in five states. Of the 26 suspects in custody, eight murderers and one attempted murderer have been convicted or pleaded guilty as charged.
"To date, the foundation has paid a total of $165,500 in rewards to citizens who did the right thing by coming forward and sharing the information they had regarding these cases.
"We all have a responsibility to do our part to help make our community a safe place. So please, if you know anything about this case, call Detective Lucille Melemai of the East Hawaii Criminal Investigation Section at 961-2377 or the police non-emergency number at 935-3311."
# # #

Print This Post