HAWAII COUNTY POLICE DEPARTMENT
SOUTH HILO PATROL DIVISION
OFFICER JODY ARRUDA
PHONE: 961-2311
APRIL 3, 2002
H-02626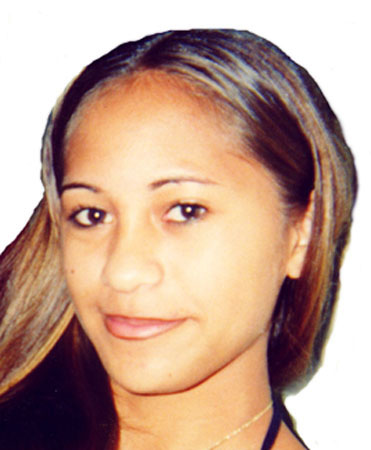 KAUIMAEOLE IOPA
…missing since March 31
MEDIA RELEASE
Hilo police are asking for the public's help in locating a 14-year-old girl who has been missing from her home since Sunday (March 31, 2002).
The missing girl, Kauimaeole Iopa, of a Hilo address, is described only as being of Hawaiian descent.
On Sunday, Iopa's mother dropped the girl off at Coconut Island in the Banyan Drive area. The Hilo High School student was to meet with some friends, then call her mother to pick her up later that afternoon. The missing girl never called, and phone calls to her cell phone have not been answered.
Friends told the mother that they think Iopa may have gotten into a black low-rider truck.
Anyone with information about her whereabouts is asked to call Officer Jody Arruda of the South Hilo Patrol or the police non-emergency number at 935-3311.
Those who wish to remain anonymous may call Crime Stoppers at 961-8300 in Hilo or 329-8181 in Kona. The numbers are answered 24 hours a day. Callers will be given a coded number and their identity will remain anonymous. Callers may be eligible for a reward of up to $1,000 if their call leads to an arrest, indictment or the recovery of property. Crime Stoppers neither subscribes to "Caller ID," nor does it record phone calls.
# # #

Print This Post