HAWAII COUNTY POLICE DEPARTMENT
TRAFFIC ENFORCEMENT UNIT
SERGEANT SAMUEL V. JELSMA
PHONE: 961-2332
MAY 30, 2002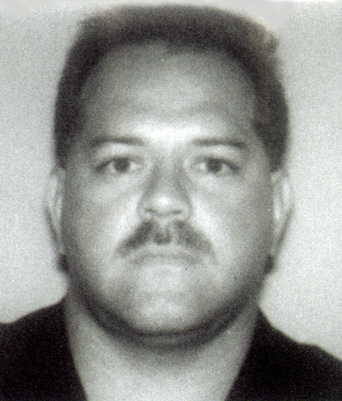 OFFICER CHRISTOPHER GALI
…recipient of MADD award
MEDIA RELEASE
Hawaii County Police Officer Christopher Gali has received the 2002 MADD-Hawaii Law Enforcement Award for distinguished service in the prevention of drunk driving.
The award from the statewide Mothers Against Drunk Driving group was presented to Gali, an officer with the Traffic Enforcement Unit, at its annual meeting held Wednesday (May 29, 2002) in Honolulu.
This was the third year in a row that an officer from the Big Island's Traffic Enforcement Unit has won the award. Last year, Officer Robert E. Hatton won the award, and in 2000, Sergeant Samuel V. Jelsma, head of the unit, was the recipient.
In recommending Gali for the award, Sergeant Jelsma wrote: "Hawaii County police officers made a total of 835 DUI arrests in the year 2001, of which Officer Gali was personally responsible for approximately 13 percent of the total, or the arrest of 61 DUI drivers. The vast majority of cases were closed — arrested and charged or later deferred to the prosecutor for charging — with only a handful released without charges due to a breath sample under the legal .08 percent breath alcohol content standard."
Jelsma went on to say that Gali "has developed the reputation that he is fair, but unwavering of the DUI laws and puts his personal feelings aside when he puts on his uniform."
He concluded, "Officer Christopher Gali is the top DUI-Liquor enforcer for our traffic unit, and I predict he will also continue to excel not only in this area, but also DUI-Drug arrest once he completes his Drug Recognition Expert training later this year and is certified and trained to detect drug influence."
# # #

Print This Post