HAWAII POLICE DEPARTMENT
CRIMINAL INVESTIGATION SECTION
LIEUTENANT RANDALL MEDEIROS
PHONE: 961-2252
JANUARY 12, 2006
C06001172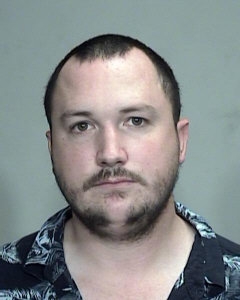 MEDIA RELEASE UPDATE
Big Island police have apprehended a 32 year-old Hilo man on Wednesday afternoon (January 11, 2006) wanted in the state of Washington for violating his probation. Aaron T. Wells was arrested under the strength of an extradition warrant. Upon his arrest, Wells listed his residence as being in the Ainaloa subdivision in Puna.
Officials from the Washington Department of Corrections in Tacoma said that Aaron T. Wells, a convicted sex offender, violated his "condition of community custody" by leaving their jurisdiction without permission. Wells was convicted in 2001 of four counts of "possession of depiction of minors engaged in sexually explicit conduct with sexual motivations", computer trespass and possession of stolen property. He is a "level 3" sex offender in Washington, said to be the highest level in their supervision for various reasons.
Wells is being held without bail at the Hilo police cellblock pending an extradition hearing at the Hilo Circuit Court. Police have conferred with the county prosecutors relative to Wells status and his failure to register here as a sex offender.
###

Print This Post