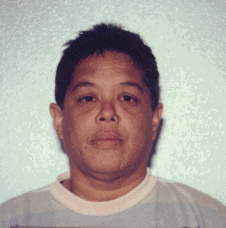 ROSELINE PAWAI
Missing since March 4, 1999
HAWAII COUNTY POLICE DEPARTMENT
SOUTH HILO PATROL DIVISION
OFFICER PAUL FUKUDA
PHONE: 961-2311
MARCH 8, 1999
F-87450
MISSING PERSON
MEDIA RELEASE
Hilo police are asking for the public's help in locating a woman reported missing from her Wainaku home since Thursday evening (March 4, 1999).
The missing woman was identified as Roseline Pawai, 40. She was described as being a Hawaiian, being 5 feet tall, weighing 183 pounds and having short dark hair. Police have no description of what she was wearing when last seen.
Anyone with information about her whereabouts is asked to call Officer Paul Fukuda of the South Hilo Patrol at 935-3311.
# # #

Print This Post