HAWAII COUNTY POLICE DEPARTMENT
HILO CRIMINAL INVESTIGATION SECTION
DETECTIVE BENTON T. BOLOS
PHONE: 961-2385
JULY 7, 2003
H-54810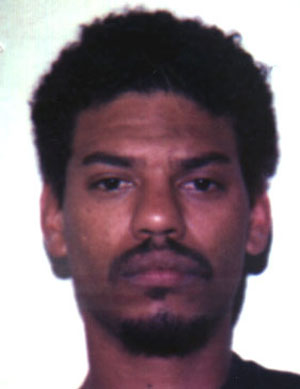 TIMOTHY JACKSON
…sought by police
MEDIA RELEASE
Big Island police are looking for a 21-year-old Puna male who allegedly injured a community policing officer by dragging him behind his vehicle.
The suspect was identified as Timothy Jackson, of no permanent address in the Puna District.
Jackson is described as being an Afro-American, being six feet in height, weighing about 160 pounds with a slim build and having brown eyes and black hair worn in an "Afro."
He is wanted for an incident that occurred about 7 p.m. Thursday (July 3, 2003) during a function at the Pahoa Community Center.
The officer, a 14-year veteran assigned to the Puna Community Policing Unit, observed a motorist driving in a reckless manner in the parking lot. After flagging the motorist down on Kau Hale Street, the officer was talking with the driver when the vehicle accelerated, catching the officer's arm in the window and dragging him about 30 feet before the officer got his arm loose. The motorist then left the area at a high rate of speed.
The officer was treated by medics at the Pahoa Fire Station for abrasions to his arms, back and legs.
Anyone with information about the incident or the whereabouts of the suspect is asked to call Detective Benton T. Bolos of the Hilo Criminal Investigation Section at 961-2385 or the police non-emergency number at 935-3311.
Those who wish to remain anonymous may call Crime Stoppers at 961-8300 in Hilo or 329-8181 in Kona. All Crime Stoppers information is kept strictly confidential.
# # #

Print This Post