HAWAII POLICE DEPARTMENT
SOUTH HILO PATROL DIVISION
CAPTAIN LARRY R. WEBER
PHONE: 961-2214
AUGUST 5, 2005
C05025972/HL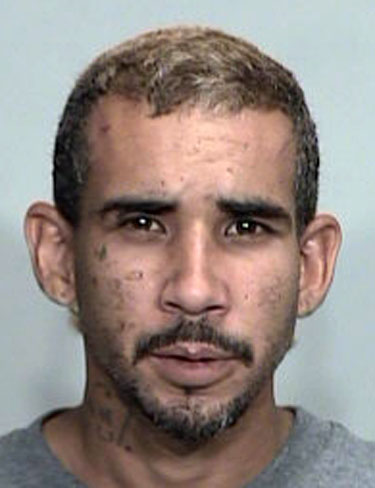 MEDIA RELEASE
Hilo police have arrested a 31-year-old male suspect sought for allegedly violating a temporary restraining order by breaking into a home and firing a shot into the ceiling.
At 4:30 p.m. Thursday (August 4, 2005), officers arrested Anthony Carvalho, of no permanent address, at a home in the Wainaku area of Hilo. Carvalho is being held in the Hilo police cellblock pending further investigation.
South Hilo patrol officers determined that on Wednesday (August 3, 2005), Carvalho allegedly entered a residence on Pohai Street, fired a rifle into the ceiling, then pointed it at one of the three residents and finally left in a white Ford Explorer, which police later recovered. No one was injured in the incident.
# # #

Print This Post