HAWAII COUNTY POLICE DEPARTMENT
SOUTH HILO PATROL DISTRICT
OFFICER LORENZO P. ARTIENDA
PHONE: 961-2311
MARCH 14, 2003
H-39475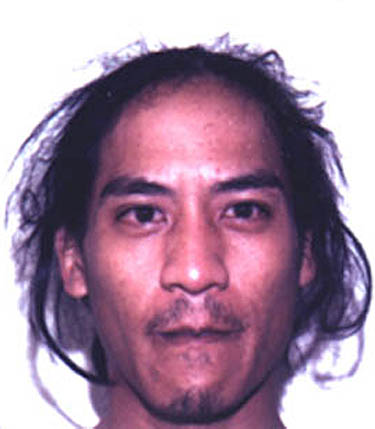 BOBBY KEONE BARING
…wanted for escape
MEDIA RELEASE
Big Island police are looking for a 27-year-old Keaau man wanted for escape from the sheriff's custody.
The escapee was identified as Bobby Keone Baring. Baring is described as being 5-feet-9 in height, weighing about 155 pounds with a medium build and having a tan complexion, black hair and brown eyes.
Baring slipped away from custody on February 21, 2003, after appearing in both Circuit and District Court in Hilo.
During his appearance in Circuit Court, Baring was ordered held in lieu of $1,000 bail. In a later appearance in District Court, however, he was released without bail. The sheriff's office then mistakenly let the suspect go.
Anyone with information about Baring's whereabouts is asked to call Officer Lorenzo P. Artienda at 961-2311 or the police non-emergency number at 935-3311.
# # #

Print This Post