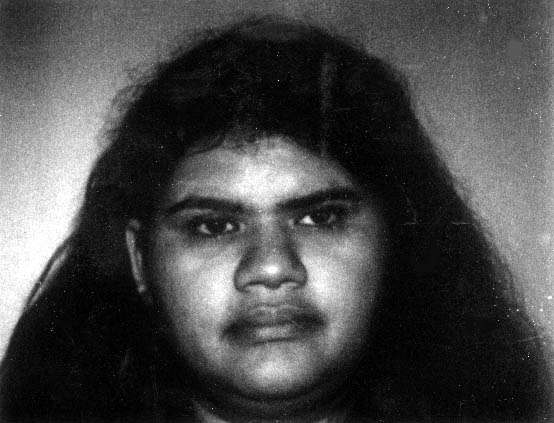 JERALDINE CARAVALHO
…sought on outstanding warrants
HAWAII COUNTY POLICE DEPARTMENT
HILO CRIMINAL INVESTIGATION SECTION
DETECTIVE RANDAL ISHII
PHONE: 961-2385
JUNE 5, 2000
MEDIA RELEASE
Police are asking for the public's help in finding a Puna woman being sought on several outstanding warrants and for questioning.
She was identified as Jeraldene Caravalho, 26, whose last known address was in Orchidland Estates, Puna.
Caravalho is described as being of Portuguese-Hawaiian descent, being 5-feet-6 in height, weighing about 200 pounds and having brown hair and eyes.
Anyone with information about Caravalho's whereabouts is asked to call Hilo Criminal Investigation Section Detectives Randal Ishii at 961-2385 or Duane Rapoza at 961-2377.
Those who wish to remain anonymous may call Crime Stoppers at 961-8300 in Hilo or 329-8181 in Kona. All information given to Crime Stoppers is kept strictly confidential.
# # #

Print This Post