HAWAII COUNTY POLICE DEPARTMENT
SOUTH HILO PATROL
LIEUTENANT STEVEN GUILLERMO
PHONE: 961-2311
SEPTEMBER 11, 2002
H-20715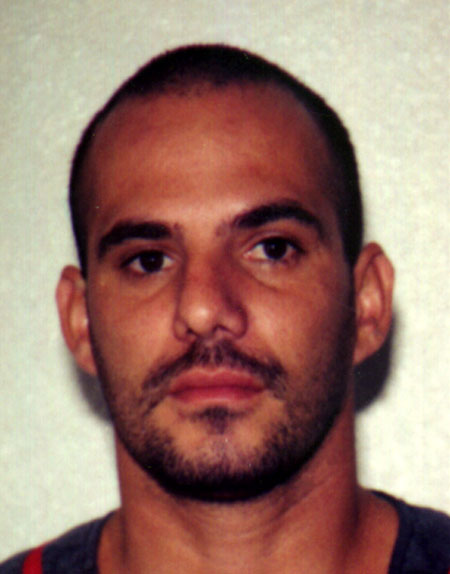 GARY R. CASTRO
…escapee from Kulani
MEDIA RELEASE UPDATE
Police are seeking the public's help in finding a 38-year-old man who escaped Tuesday (September 10, 2002) from the Kulani Correctional Facility in South Hilo.
The escapee was identified as Gary R. Castro, who was reported missing at 9:45 p.m. headcount after guards at the facility noticed he was absent.
Castro is described as a Caucasian, being 5-feet-4 in height, weighing about 150 pounds with a medium build and having black hair and brown eyes. He was reportedly last seen wearing blue jeans and a white T-shirt.
Anyone with information about Castro's whereabouts is asked to call the police non-emergency number at 935-3311.
Those who wish to remain anonymous may call Crime Stoppers at 961-8300 in Hilo or 329-8181 in Kona. The numbers are answered 24 hours a day. Callers will be given a coded number and their identity will remain anonymous. Callers may be eligible for a reward of up to $1,000 if their call leads to an arrest, indictment or the recovery of property. Crime Stoppers neither subscribes to "Caller ID," nor does it record phone calls.
# # #

Print This Post