HAWAII POLICE DEPARTMENT
KONA PATROL DIVISION
ACTING LIEUTENANT RUSSELL PAIO
PHONE: 326-4646 EXT 253
DECEMBER 15, 2005
C05041382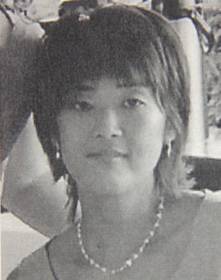 MEDIA RELEASE
Big Island Police are seeking the public's assistance in locating a 32 year old female reported missing by family and friends.
Chie SHIMAMURA, age 32, is a Japanese national that was visiting Kona and was last heard from on September 30, 2005. She is described as being 5 feet 2 inches in height, weighing approximately 100 pounds, and speaks broken English. SHIMAMURA was visiting from Japan and in Hawaii on a Visa which has since expired.
Police are requesting that anyone with information about SHIMAMURA'S whereabouts contact Officer Thomas KOYANAGI at the Kona District Station at 326-4646, Ext. 253, or the Police Departments non emergency number at 935-3311.
Those who wish to remain anonymous may call Crime Stoppers at 961-8300 in Hilo or 329-8181 in Kona. All Crime Stoppers information is kept strictly confidential.
###

Print This Post