HAWAII COUNTY POLICE DEPARTMENT
HILO CRIMINAL INVESTIGATION SECTION
DETECTIVE RICHARD J. SHERLOCK
PHONE: 961-2379
JULY 18, 2003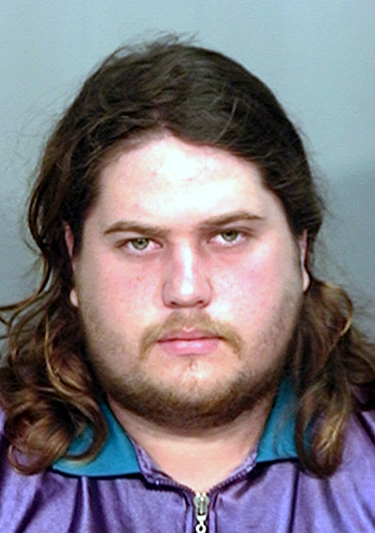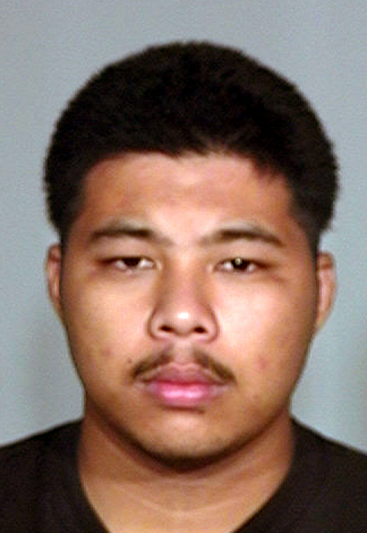 ONE SUSPECT SOUGHT, ONE CHARGED–Police are looking for Brandon Jason Enos, 21, left, in a robbery that occurred early Tuesday in Puna. Enos is considered armed and dangerous, and police caution residents not to approach him, but to notify them of his whereabouts immediately. A second suspect, Waimoku Lum Ho, 19, has been charged with first-degree robbery and other offenses in connection with the robbery.
MEDIA RELEASE UPDATE
Police are looking for a suspect considered armed and dangerous who is wanted in a robbery that occurred early Thursday (July 17, 2003) in Puna.
The suspect was identified as Brandon Jason Enos, 21, of no permanent address. Enos is considered armed and dangerous and was last seen Friday morning brandishing a semi-automatic handgun. Police cautioned residents not to approach the suspect, but to notify them immediately of his whereabouts.
Besides being wanted in the robbery, Enos is also wanted on five outstanding warrants.
He is described as being 5-foot-9 with a heavy build, weighing about 190 pounds and having brown hair and blue eyes. Police said he now wears his hair short on top and the sides and has ehu-colored tips.
Meanwhile, Hilo Criminal Investigation Section detectives charged a 19-year-old male suspect in the robbery, which occurred when five males forced their way into a residence on Ka'ohe Homestead Road near Pahoa.
The suspect, Waimoku Lum Ho, of a Hilo address was charged Friday with one count each of first-degree robbery, first-degree burglary, first-degree terroristic threatening, promotion of a detrimental drug and possession of illegal drug paraphernalia and two counts of illegal place to keep a weapon.
Lum Ho is being held in the Hilo police cellblock in lieu of $100,000 bail.
In the robbery, which occurred shortly before 1:30 a.m., two of the robbers were armed with firearms and one was armed with a bow and arrow.
The victim said the robbers demanded drugs and cash, and after being told he had no drugs, the robbers took some marijuana and personal items and then fled the residence on foot.
Patrol officers responding to the victim's 911 call spotted several males walking along Ka'ohe Homestead Road and arrested Lum Ho. The rest fled into the surrounding heavy brush.
Anyone with information about the incident, the whereabouts of Enos or the identity of the remaining robbers is asked to call Detective Richard Sherlock of the Hilo CIS at 961-2379 or the police non-emergency number at 935-3311.
# # #

Print This Post