HAWAII COUNTY POLICE DEPARTMENT
WEST HAWAII CRIMINAL INVESTIGATION SECTION
DETECTIVE GARY SOUTHER
PHONE: 326-4646, EXT. 275
DECEMBER 14, 2004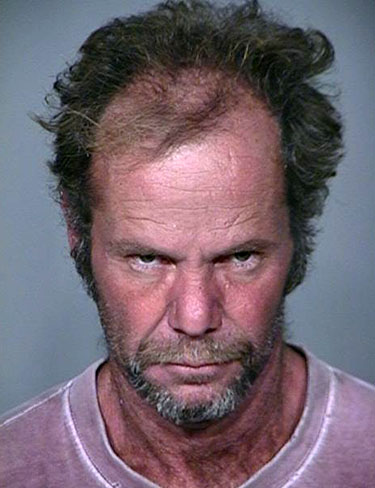 MEDIA RELEASE UPDATE
Police charged a 43-year-old male Monday (December 13, 2004) with a variety of felony offenses for the robbery of a North Kohala service station and service store the day before.
At 7:40 p.m., West Hawaii Criminal Investigation Section detectives charged Charles Rivera Beach with first-degree robbery, first-degree terroristic threatening, use of a firearm in commission of a felony, having no permit to acquire a firearm and illegal place to keep a firearm.
Executing a search warrant, CIS detectives found a handgun in the suspect's pickup truck. They also discovered traces crystal methamphetamine, or "ice," and marijuana in the vehicle, and turned over the drug part of the investigation to the West Hawaii Vice Section.
Vice detectives charged Beach with first-degree promotion of a dangerous drug, illegal possession of drug paraphernalia and promotion of a detrimental drug.
Beach is being held in the Kona police cellblock in lieu of a combined bail of $31,600.
Beach allegedly robbed the Island Shortstop and Deli in Hawi. Responding to a 9:50 a.m. call Sunday, North Kohala patrol officers determined that a Caucasian male wearing a handkerchief over his lower face entered the service station and convenience store, brandished a firearm and demanded money from the cashier. After receiving an undetermined amount of cash, the robber left the establishment on foot.
Acting on witnesses' descriptions of the suspect and his vehicle, an older model Ford pickup truck, West Hawaii Criminal Investigation Section detectives located the suspect and his vehicle at Spencer Beach Park in Kawaihae, South Kohala, less than nine hours after the robbery.
# # #

Print This Post