HAWAII POLICE DEPARTMENT
EAST HAWAII CRIMINAL INVESTIGATION DIVISION
LIEUTENANT RANDALL MEDEIROS
PHONE: 961-2252
November 2, 2005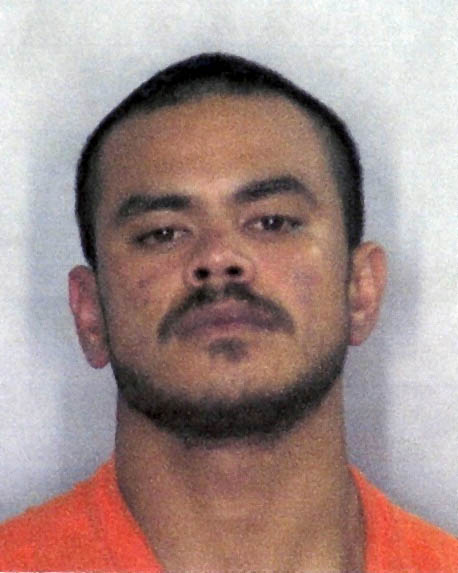 KOLE RACE-JOAQUIN
……arrested in Hilo
MEDIA RELEASE UPDATE
Big Island police have captured the third of three Hawaii Community Correctional Center escapees on Wednesday (November 2, 2005) in Kaiwiki. They had escaped from the facility a month ago to the day.
In a coordinated effort by police personnel assigned to the Criminal Intelligence Unit, Vice Section, Ice Task Force, South Hilo Patrol Division and Criminal Investigation Section, 23-year old Kole Race-Joaquin was arrested just before 10:00 a.m. this morning following a low-speed vehicle pursuit.
Race-Joaquin was observed to be a passenger in a vehicle traveling on Highway 19 in the Papaikou area heading towards Hilo. An attempt to stop the vehicle was made in the Wainaku area at which time the pursuit began. The vehicle failed to stop and continued into Wainaku, then the Kaiwiki community. The vehicle came to a halt near the entrance to the Kaiwiki baseball park where Race-Joaquin tried to flee from the officers on foot, but was quickly subdued.
The female driver and two additional female passengers were arrested at the scene for first degree hindering prosecution and promoting a dangerous drug. They are identified as 23-year old Tasha Jardine, 38-year old Jonirae Leong, both of Papaikou and 44-year old Carol Waters of Hilo. In addition, Waters and Jardine were arrested on unrelated outstanding warrants. All four suspects are being held at the police cellblock while police continue their investigation.
Race-Joaquin escaped October 2, 2005 from the Hawaii Community Correctional Center along with two other inmates, 25 year-old Shawn DeCosta and 31 year-old Frank Enos. The three inmates were reportedly able to climb out of the facility after removing a metal screen and louvers to a restroom window, then lowering themselves to the ground outside by tying bed sheets together. Enos was arrested in Puna on October 13, 2005 and DeCosta was arrested in Kohala on October 19, 2005.
# # #

Print This Post