HAWAII POLICE DEPARTMENT
CRIMINAL INVESTIGATION SECTION
LIEUTENANT RANDALL MEDEIROS
PHONE: 961-2252
JANUARY 7, 2006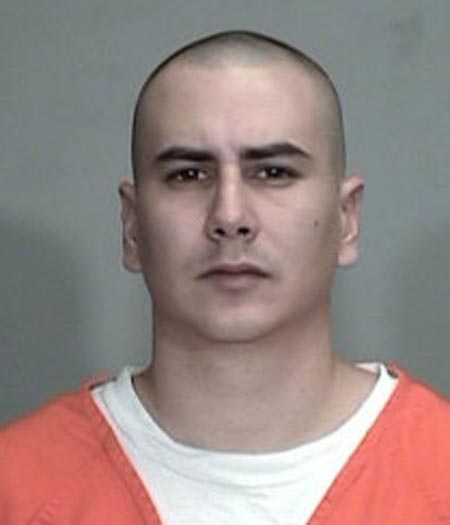 MEDIA RELEASE UPDATE
Big Island police have charged a 28 year-old Hilo man with thefts and related offenses following his arrest Friday afternoon (January 6, 2006). Wren Kealoha Evans also known as Wren Beaumont was being sought by East Hawaii Criminal Investigation Section detectives relative to numerous financial, traffic and property crimes reported around the island over the past few months.
Evans' arrest came as a result of a tip from a Crime Stoppers caller who alerted police that the wanted man was on his way to a local auto parts store. He was arrested within the store and his female companion was arrested in the parking lot as she sat in the stolen vehicle which Evans had driven there. Detectives from the Criminal Investigations Section, Vice and Criminal Intelligence Unit were at the store waiting for him and arrested Evans without incident for an outstanding warrant.
Sunday evening (January 8, 2006), detectives charged Evans with second degree forgery, second degree identity theft and two counts of second degree theft. He is being held at the Hilo police cellblock in lieu of $25,000 bail pending his initial court appearance.
Evans' companion, 28 year-old Helena Kaleiki of no permanent address in Hilo was initially arrested for unauthorized control of a propelled vehicle and negotiating a worthless instrument. Sunday evening (January 8, 2006), she was released on those charges pending further investigation, but was arrested in connection with an unrelated investigation involving two counts of negotiating a worthless instrument, two counts of second degree theft and one count each of third degree promoting a dangerous drug and third degree promoting a detrimental drug. She too, is being held at the Hilo cellblock as detectives continue their investigation.
Evans had been spotted by police many times driving a stolen Chevrolet Trailblazer. On every occasion, he fled from pursuing officers who quickly terminated their efforts fearing for the safety of the public.
Investigators are currently sifting through many reports involving the additional financial, traffic and property crimes for which this pair was being sought. Additional charges are expected to be filed in connection with this investigation.
Police credit this peaceful capture to the information received via the Crime Stoppers program. The caller furnished investigators with a way to safely apprehend a criminal who gave no thought to the danger in which he routinely placed his passengers, the public and the police when he tried to lead officers on vehicle pursuits. We would like to thank the community for their continued support.
###

Print This Post