HAWAII POLICE DEPARTMENT
CRIMINAL INVESTIGATION SECTION
LIEUTENANT RANDALL MEDEIROS
PHONE: 961-2252
JANUARY 12, 2006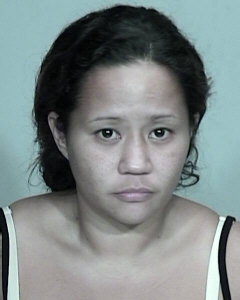 MEDIA RELEASE UPDATE
East Hawaii Criminal Investigation Section detectives charged a 27 year-old Puna woman with numerous financial crimes Wednesday afternoon (January 11, 2006).
Eldine R. Quintal was charged with five counts of second degree forgery, five counts of second and third degree theft and four counts of second degree identity theft. Quintal is being held at the Hilo Police cellblock in lieu of $100,000 bail pending her initial court appearance.
Police remind members of the community to retrieve mail from their mail boxes promptly to avoid sensitive information getting into the wrong hands. Also, please be aware that discarded information such as bank or credit card statements with account information are valuable commodities to would be identity thieves. Police have seen an increase in the amount of cases involving victims' account information appearing on computer generated checks printed on blank check stock purchased legitimately from local stationary retailers.
###

Print This Post