HAWAII COUNTY POLICE DEPARTMENT
SOUTH HILO PATROL DIVISION
OFFICER AUBREY AUNA
PHONE: 961-2213
MAY 5, 2004
H-89326/HL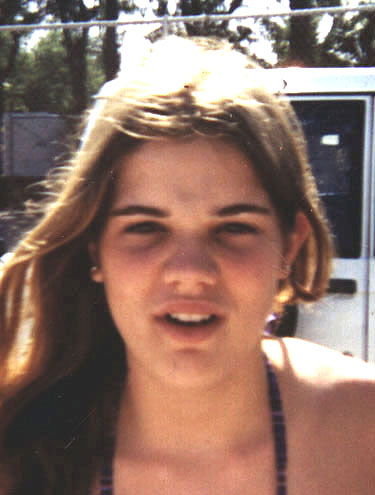 MEDIA RELEASE
Big Island police are looking for a 16-year-old Hilo girl who has been missing since Thursday (April 29, 2004).
The girl was identified as Barbara Widdecombe, of an Elm Street address in Hilo.
The girl's mother said that she dropped her daughter off Thursday morning at Waiakea High School, where she is a 10th grade student. When the girl failed to return home by 10 p.m. that evening, her mother reported her missing.
Widdecombe is described as being 5-foot-2 in height, weighing about 140 pounds with a slim build and having brown shoulder-length hair, green eyes and a fair complexion. She was last seen wearing jeans, a pink T-shirt with the words "Spoiled Rotten" written in white letters and sneakers.
The girl reportedly has mental and medical conditions that require medical attention.
Anyone with information on her whereabouts is asked to call Officer Aubrey Auna of the South Hilo Patrol at 961-2213 or the police non-emergency number at 935-3311.
Those who wish to remain anonymous may call Crime Stoppers at 961-8300 in Hilo or 329-8181 in Kona. All Crime Stoppers information is kept strictly confidential.
# # #