Hawaiʻi Police Department
Hamakua Patrol
Officer Robert Panem
Phone: (808)775-7533
Report No. 22-013656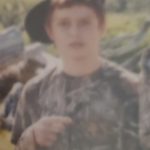 Media Release
Hawai'i Island Police are asking for the public's assistance in locating 16-year-old Donald Soares IV of Ookala, who was reported as a runaway.
Soares was last seen in the morning on February 10, 2022, at his residence in Ookala. It is unknown what Soares was wearing when he left the residence.
He is described as being 5 feet tall, 135 pounds, light skinned, with red hair.
Police ask anyone with information on Soares' whereabouts to call the police department's non-emergency line at (808)935-3311.