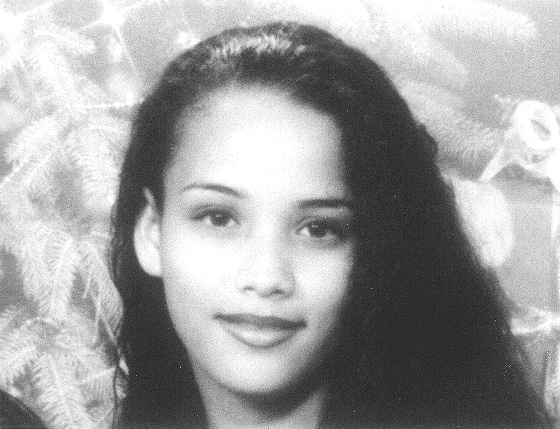 KALUA KUNEWA
…missing since May 30, 1999
HAWAII COUNTY POLICE DEPARTMENT
SOUTH HILO PATROL DIVISION
OFFICER GEORGE MAKUA
PHONE: 961-2311
JUNE 2, 1999
F-95993/HL
MEDIA RELEASE
Police are asking for the public's help in locating a 15-year-old girl who has been missing from her Hilo home since Sunday (May 30, 1999).
The girl, Kalua Kunewa, is described as being of Hawaiian and Filipino descent, being about 5-foot-1 in height, weighing about 100 pounds and having long dark brown hair and brown eyes.
Anyone with information about Kunewa's whereabouts is asked to call Officer George Makua of the South Hilo Patrol at 961-2311, the police emergency number at 935-3311 or Crime Stoppers at 961-8300 in Hilo or 326-8181 in Kona.
# # #