HAWAII COUNTY POLICE DEPARTMENT
JUVENILE AID SECTION
LIEUTENANT CHADWICK FUKUI
PHONE: 961-2254
MAY 22, 2003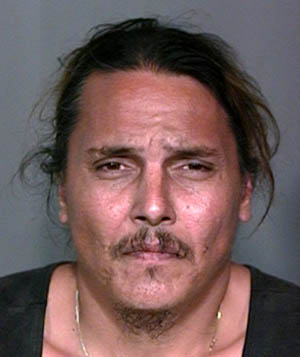 JARRETT LLOYD McATEE
…waned for domestic abuse offenses
MEDIA RELEASE
Police are looking for a 40-year-old Hilo man wanted for a contempt warrant and domestic violence offenses.
The suspect was identified as Jarrett Lloyd McAtee.
McAtee is described as being 5-feet-10 in height, weighing about 180 pounds and having long, dark brown hair worn in a pony tail. He is also described as having numerous tattoos.
Anyone with information about McAtee's whereabouts is asked to call Detective Ann G. Mejia of the Juvenile Aid Section's Domestic Violence Unit at 961-2777, the Warrants Detail at 961-8805 or the police non-emergency number at 935-3311.
# # #