HAWAII POLICE DEPARTMENT
OFFICE OF THE CHIEF
LAWRENCE K. MAHUNA
PHONE: 961-2244
SEPTEMBER 20, 2006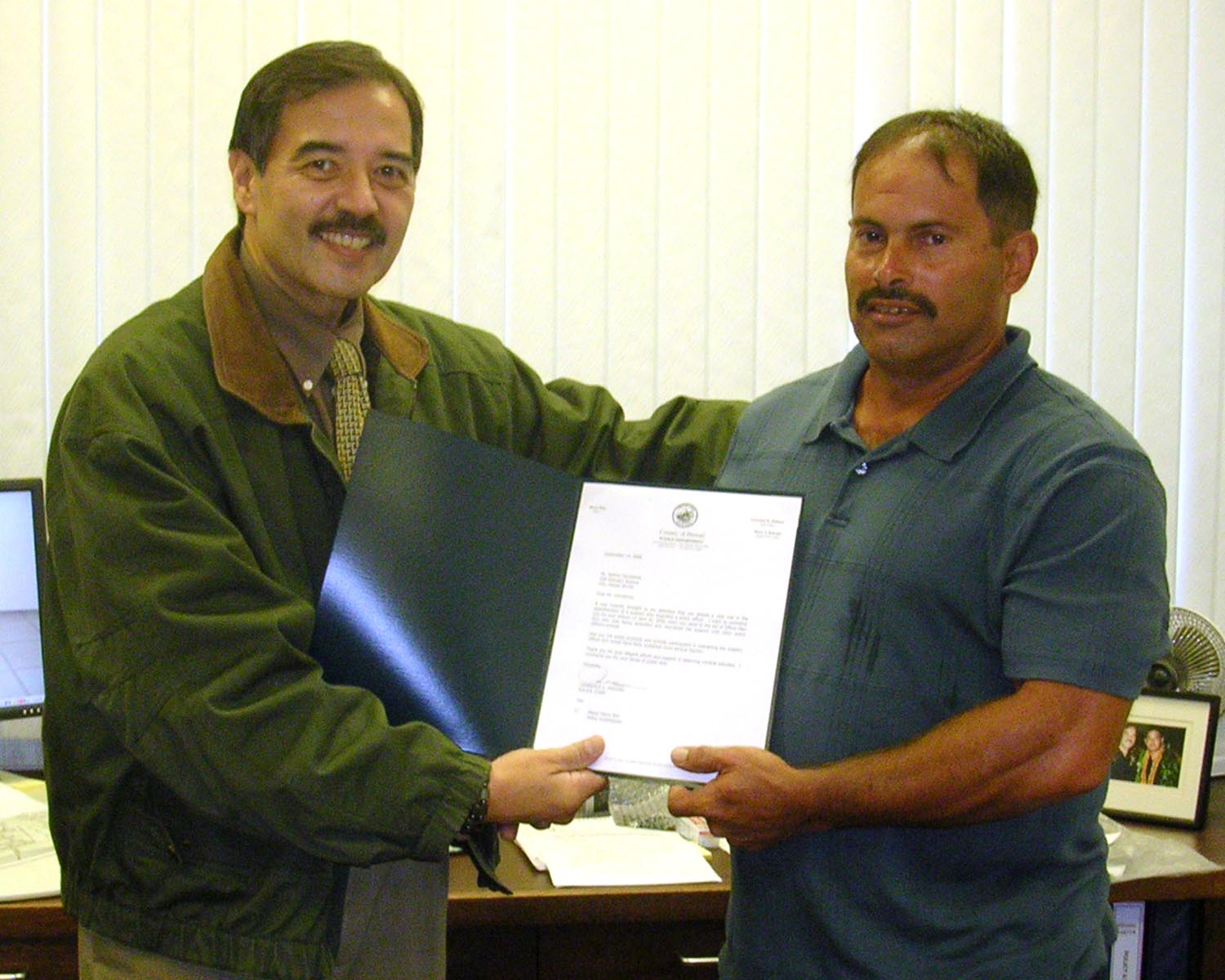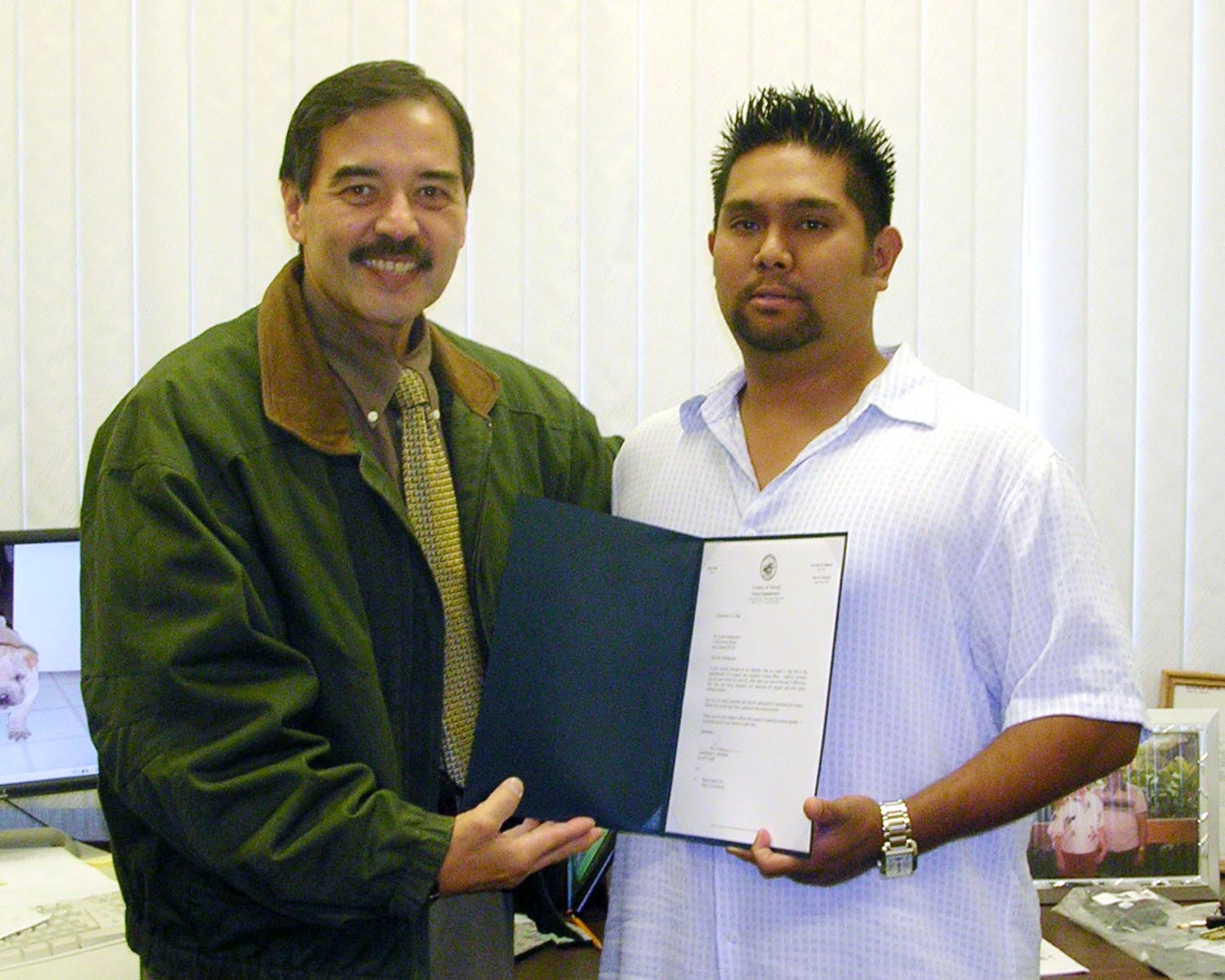 MEDIA RELEASE
Two more Big Island citizens received commendation plaques from Chief Lawrence K. Mahuna Wednesday (September 20, 2006) for going to the aid of an officer who was being assaulted by a combative suspect in April.
On April 20, 2006, while Officer Paul Kim attempted to arrest a 41-year-old man on Wainaku Street in Hilo, the man began to assault the officer. During the assault, Nathan Gonsalves of Honokaa and Daniel Mantanona of Hilo helped the officer hold and restrain the suspect until backup units arrived.
Two other citizens, Wayne Rubio and Wyatt Lotz, were recognized in August for their assistance.
At a brief ceremony Wednesday, Chief Mahuna told Gonsalves and Mantanona the department was unaware at the first recognition ceremony that they also assisted.
The chief told the two men that their intervention assured that Officer Kim didn't get more seriously injured. "People like you are far and few between," Mahuna said.
# # #

Print This Post