HAWAII POLICE DEPARTMENT
HILO CRIMINAL INVESTIGATION DIVISION
LIEUTENANT RANDALL MEDEIROS
PHONE: 961-2252
September 2, 2005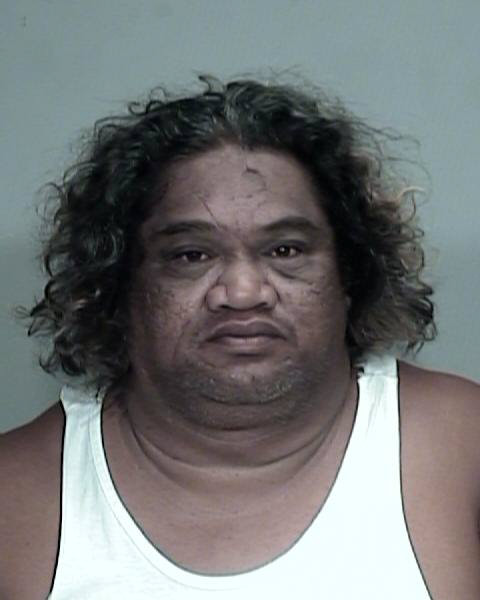 MEDIA RELEASE
Big Island police have charged a 46 year-old Hilo man with several felony offenses in connection with a robbery reported on Wednesday (August 31, 2005) near Wailoa State Park.
At 9:10 p.m. Thursday (September 1, 2005), Rodney K. Keaweehu Sr. of Hilo was charged with first degree robbery, ownership of a firearm prohibited, place to keep a firearm and use of a firearm in the commission of a felony. He is being held at the Hilo police cellblock in lieu of $100,000 bail.
South Hilo patrol officers responded to the scene of the robbery late Wednesday morning after the 16 year-old male victim, a visitor from California, called police to report the incident. He was accompanied by his 18 year-old brother at the time. The pair related catching a ride from the downtown Hilo area with an unknown local male, who drove them to the area of Wailoa State Park, brandished a firearm, struck the juvenile and demanded money from him. The brothers ran from the suspect after relinquishing to him an undisclosed amount of cash. Both brothers, passengers of a cruise ship in port, were interviewed on the ship by East Hawaii Criminal Investigation Section detectives just before it set sail for their next stop in Kona.
The victim received minor physical injuries as a result of the attack and did not require medical attention.
Keaweehu was arrested on the day of the report and was held in police custody pending charges as detectives continued their investigation.
Lieutenant Randall Medeiros, of the Criminal Investigation Section said "we take seriously the targeting of our guests in the islands. It's not indicative of our culture or lifestyle and will not be tolerated." Police will be conferring with the U.S. Attorney's office for possible federal prosecution.
Anyone who witnessed the robbery or has any additional information is being asked to call Detective Lucille Melemai at 961-2377 or the police non-emergency number at 935-3311.
Those who wish to remain anonymous may call Crime Stoppers at 961-8300 in Hilo or 329-8181 in Kona. All Crime Stoppers information is kept strictly confidential.
# # #

Print This Post