HAWAII COUNTY POLICE DEPARTMENT
KONA CRIMINAL INVESTIGATION SECTION
DETECTIVE JOHN B. LEITH JR.
PHONE: 326-4231
SEPTEMBER 13, 2002
H-20621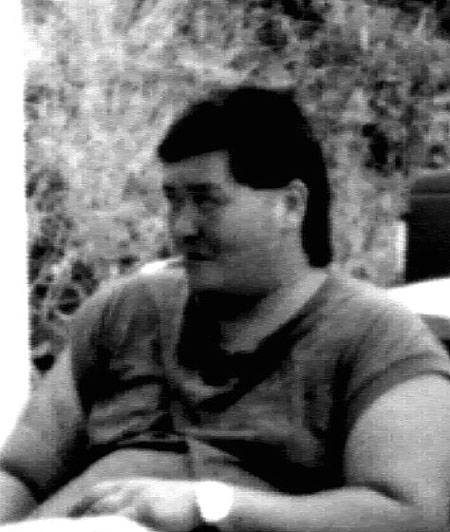 ROBERTINO ERICKSON
…failed to return home from work
MEDIA RELEASE
Big Island Police are looking for a 38-year-old Ka'u man who was reported missing Monday (September 9, 2002) after he failed to return home from work.
The man was identified as Robertino Matthew Erickson, of a Hawaiian Ocean View Estates address.
Erickson was reported missing at 9:23 p.m. after he failed to return from work at the Four Season Resort, Hualalai. It is believed that he drove to work in a white two-door 1989 Chrysler Lebaron with a black convertible top and bearing Hawaii license plates HUV 026.
Police learned that he was under mental stress.
Erickson is described as being 6-feet-2 in height, weighing about 300 pounds with a large build and having a fair complexion, black hair and brown eyes. It is unknown what Erickson was wearing when he left home for work.
Anyone with information about the missing man's whereabouts is asked to call Detective John B. Leith Jr. of the Kona Criminal Investigation Section at 326-4231 or the police non-emergency number at 935-3311
Those who wish to remain anonymous may call Crime Stoppers at 329-8181 in Kona and 961-8300 in Hilo. The numbers are answered 24 hours a day. Callers will be given a coded number and their identity will remain anonymous. Callers may be eligible for a reward of up to $1,000 if their call leads to an arrest, indictment or the recovery of property. Crime Stoppers neither subscribes to "Caller I.D.," nor does it record phone calls.
# # #

Print This Post