HAWAII COUNTY POLICE DEPARTMENT
HILO CRIMINAL INVESTIGATIONS DIVISION
CAPTAIN JAMES DAY
PHONE: 961-2251
JULY 31, 2002
H-16157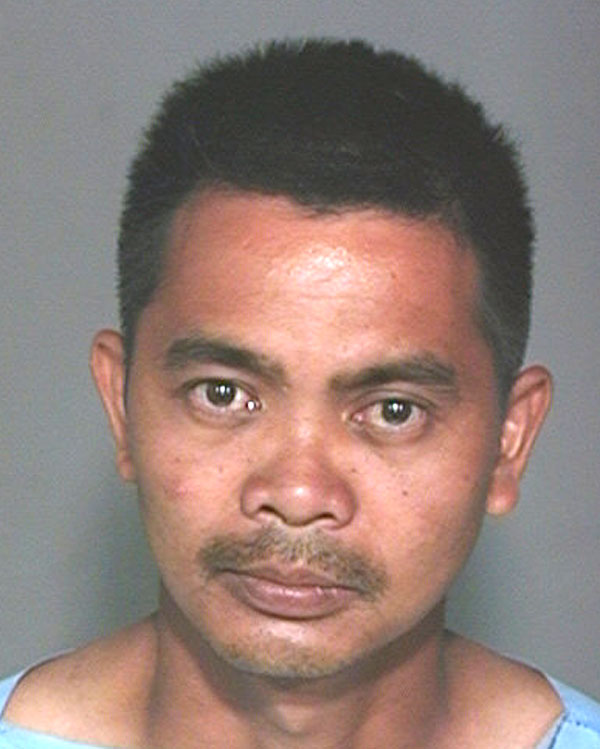 WARLITO GOROSPE
…arrested for murder
MEDIA RELEASE
Hilo Criminal Investigation Section detectives are investigating the apparent murder of a 27-year-old woman in Pepeekeo, South Hilo.
They have arrested a 38-year-old suspect, identified as Warlito C. Gorospe, of Pepeekeo, for murder.
Responding to a call about 9 p.m. Tuesday (July 30, 2002), South Hilo Patrol officers arrived at a Hilo address, where they found the suspect.
After talking to Gorospe at the residence, the officers were led to a second residence on the Old Onomea Road in Pepeekeo. There, they found the body of the female lying on the floor.
Police then arrested Gorospe for murder and are holding him in the Hilo police cellblock pending further investigation.
They are withholding the name of the victim pending notification of next of kin.
Hilo CIS detectives were still at the scene Wednesday morning, and no further details were immediately available.
# # #

Print This Post