HAWAII COUNTY POLICE DEPARTMENT
KONA CRIMINAL INVESTIGATION SECTION
DETECTIVE DONNA SPRINGER
PHONE: 326-4203
NOVEMBER 3, 2000
G-46643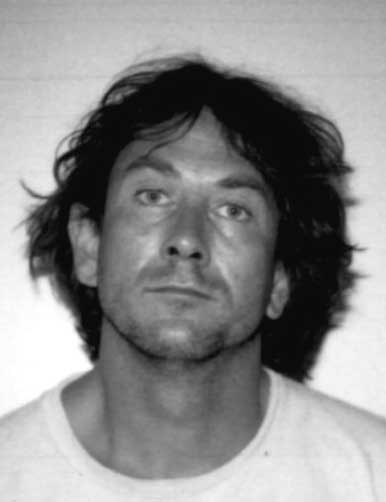 NEXT OF KIN SOUGHT — Police are seeking the public's help in finding the next of kin of Dennis Edward Loofbourrow, also known as Allen Gates Davidson, who died under suspicious circumstances. Loofbourrow, shown in this 10-year-old photograph, was also known to wear glasses.
MEDIA RELEASE UPDATE
Police are asking for the public's help in finding the next of kin of a Kona man whose body was found Saturday (October 28, 2000) in waters off Kaiwi Point.
Preliminary results of an autopsy indicate the man, identified as Dennis Edward Loofbourrow, also known as Allen Gates Davidson, 45, died under suspicious circumstances.
The exact cause of death cannot be determined, however, until the results of further examination and toxicological tests are received.
Police are also requesting information from persons who may have seen the victim shortly before he died.
Loofbourrow was described as a Caucasian male, being about 6 feet in height, weighing 175 pounds and having a fair complexion, a medium build, brown hair and a mustache. He also wore glasses and was known to ride a bicycle.
He was wearing green surfing shorts with a Hawaiian print of white and blue hibiscus flowers; low-cut, dark brown leather lace shoes with thick black rubber soles; and dark-colored socks.
The victim's body was reported floating about 300 yards offshore just north of Kailua-Kona. Several paddlers participating in a canoe regatta retrieved the body and took it to the Kailua Pier. From there, fire rescue personnel transported the victim to the Kona Community Hospital.
Anyone with information that could assist the police in the investigation of Loofbourrow's death is asked to call Detective Theodore Gaspar of the Kona Criminal Investigation Section at 326-4231.
Those who wish to remain anonymous may call Crime Stoppers at 329-8181 in Kona or 961-8300 in Hilo. The numbers are answered 24 hours a day. Callers will be given a coded number and their identity will remain anonymous. Callers may be eligible for a reward of up to $1,000 if their call leads to an arrest, indictment or the recovery of property. Crime Stoppers neither subscribes to "Caller ID," nor does it record phone calls.
# # #

Print This Post