HAWAII COUNTY POLICE DEPARTMENT
SOUTH HILO PATROL DIVISION
OFFICER RIO S. AMON-WILKINS
PHONE: 961-2311
SEPTEMBER 12, 2003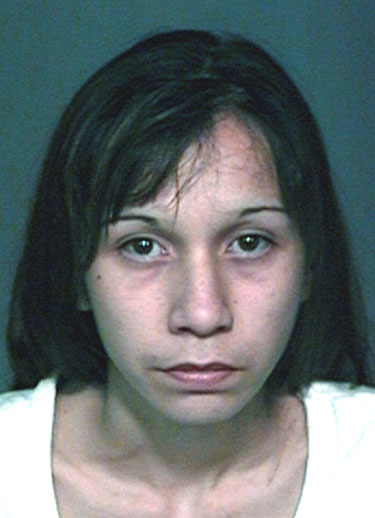 TINA MACHADO-KONG
…wanted for questioning
MEDIA RELEASE
Police are looking for a 21-year-old woman wanted for questioning about two incidents of allegedly writing worthless checks and for two outstanding bench warrants.
The woman was identified as Tina Machado-Kong, whose last known address was in Keaau, Puna.
Machado-Kong is described as being of mixed ancestry, being 5-foot-1 in height, weighing about 105 pounds with a small build, having a tan complexion and having black hair and brown eyes.
Anyone with information about her whereabouts is asked to call Officer Rio Amon-Wilkins of the South Hilo Patrol at 961-2311 or the police nonemergency number at 935-3311.
# # #

Print This Post