HAWAII COUNTY POLICE DEPARTMENT
EAST HAWAII CRIMINAL INVESTIGATION SECTION
LIEUTENANT STEVEN GUILLERMO
PHONE: 961-2252
SEPTEMBER 9, 2003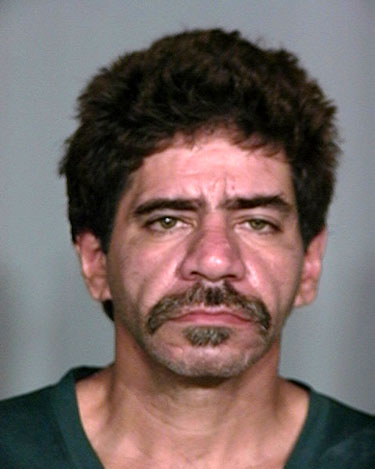 JAMES IPOLANI SOUZA
…arrested on state, federal warrants
MEDIA RELEASE UPDATE
Police have arrested and charged a 48-year-old Puna man wanted for a variety of offenses.
The suspect, identified as James Ipolani Souza, also known as "Honey Boy," was arrested at 7:10 a.m. Friday (September 5, 2003) at a Keaau residence for abuse of a household family member and parole revocation as well as bench warrants for contempt of court and violation of parole.
He was also arrested on federal warrants for illegal possession of a handgun and drug offenses. In addition, he is being investigated by East Hawaii Criminal Investigation Section detectives for other crimes.
Police had sought Souza, who had been described as armed and dangerous, since late August.
# # #

Print This Post