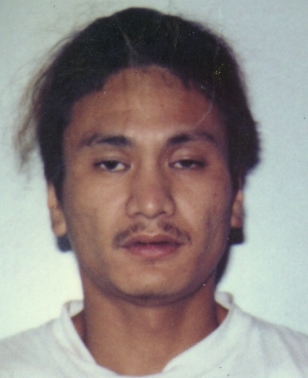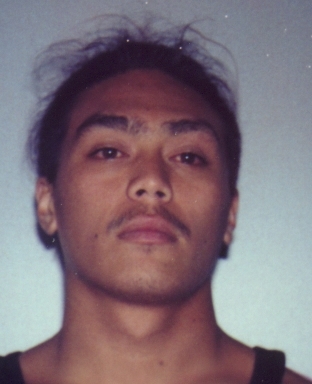 SUSPECTS IN CUSTODY — Two suspects wanted for shooting at a Big Island police officer were in police custody Sunday (January 30, 2000) after Ronald KIimo Barawis Jr., left, turned himself in at the Kona police station. His cousin, Pedro Hanalei Barawis-Haili Jr., was arrested four days earlier.
HAWAII COUNTY POLICE DEPARTMENT
KONA CRIMINAL INVESTIGATION SECTION
LIEUTENANT HENRY W. HICKMAN
PHONE: 326-4203
JANUARY 30, 2000
G-17971
MEDIA RELEASE UPDATE
A suspect wanted for attempted murder turned himself into the Kona police Sunday (January 30, 2000).
The suspect, Ronald Kimo Barawis Jr., 22, of Kona, surrendered at 9:30 a.m. at Kona police station. No further details were immediately available.
His cousin, Pedro Hanalei Barawis-Haili Jr., 20, was arrested Thursday without incident. Barawis-Haili, also of Kona, was charged with first-degree attempted murder, unauthorized control of a propelled motor vehicle, illegal use of a firearm and having a loaded firearm in a vehicle.
The two were wanted for shooting at a Traffic Enforcement Unit officer on Sunday (January 23, 2000) in Hawaiian Ocean View Estates. Police have not recovered the firearm used in the shooting.
The shooting incident started about 9:15 p.m. when the officer attempted to stop a 1985 silver Nissan 300 ZX two-door sedan, later reported stolen, for a traffic violation in the Milolii area of South Kona on Hawaii Belt Road (Route 11). The occupants refused to stop and began speeding away. The officer pursued the vehicle into the isolated HOVE subdivision in Ka'u when the passenger in the vehicle pointed a firearm at the officer and fired. The officer was not injured, but his vehicle was damaged by gunfire.
Kona Criminal Investigation Section detectives are continuing their attempted murder investigation into the shooting incident.
# # #

Print This Post