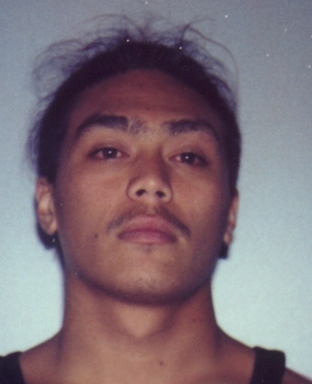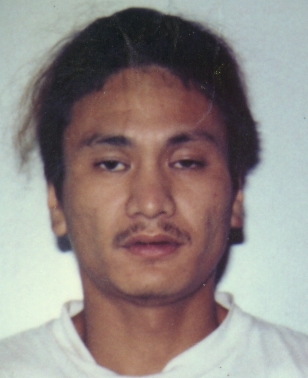 SUSPECT CHARGED, OTHER AT LARGE — Pedro Hanalei Barawis-Haili Jr., left, has been charged, among other offenses, with attempted murder for allegedly shooting at a police officer. His cousin, Ronald Kimo Barawis Jr., is still at large.
HAWAII COUNTY POLICE DEPARTMENT
KONA CRIMINAL INVESTIGATION SECTION
LIEUTENANT HENRY W. HICKMAN
PHONE: 326-4203
JANUARY 28, 2000
G-17971
MEDIA RELEASE UPDATE
Kona police Friday (January 28, 2000) charged Pedro Hanalei Barawis-Haili Jr. in an attempted murder case in which a police officer was shot at on the previous Sunday.
At 7 p.m., police charged Barawis-Haili, 20, of Kona, with first-degree attempted murder, unauthorized control of a propelled motor vehicle, illegal use of a firearm and having a loaded firearm in a vehicle.
He is being held without bail in the Kona cellblock.
Officers arrested the suspect Thursday in the parking lot of the state courthouse in Kealakekua.
The suspect's cousin, Ronald Kimo Barawis Jr., 22, is still at large and is being sought for attempted murder.
Police said Barawis may be armed and should be considered dangerous. They are warning Big Island residents not to apprehend or approach the suspect, but to call the police immediately. Police have not recovered the firearm used in the shooting.
Ronald Barawis is described as being 5-feet-9 in height, weighing about 130 pounds and having brown hair and brown eyes. He also has tattoos on his abdomen, left finger and left hand.
Sunday's shooting incident started about 9:15 p.m. when the officer attempted to stop a 1985 silver Nissan 300 ZX two-door sedan, later reported stolen, for a traffic violation in the Milolii area of South Kona on Hawaii Belt Road (Route 11). The occupants refused to stop and began speeding away. The officer pursued the vehicle into the isolated HOVE subdivision in Ka'u when the passenger in the vehicle pointed a firearm at the officer and fired. The officer was not injured, but his vehicle was damaged by gunfire.
Anyone with information on the whereabouts of Ronald Barawis is asked to call Detective Guy Kaniho of the Kona Criminal Investigation Section at 326-4232.
Those wishing to remain anonymous may call Crime Stoppers at 329-8181 in Kona and 961-8300 in Hilo. The numbers are answered 24 hours a day. Callers will be given a coded number and their identity will remain anonymous. Anonymous callers may be eligible for a reward of up to $1,000 if their call leads to an arrest, indictment or the recovery of property. Crime Stoppers neither subscribes to "Caller ID," nor does it record the phone calls.
# # #

Print This Post