HAWAII POLICE DEPARTMENT
CRIMINAL INVESTIGATION SECTION
LIEUTENANT RANDALL MEDEIROS
PHONE: 961-2252
DECEMBER 23, 2005
C05043849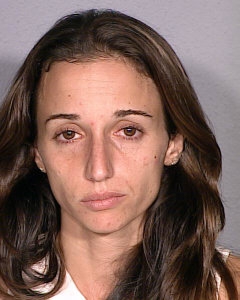 MEDIA RELEASE
Big Island police have charged a 24 year-old Maui woman in connection with a reported break-in at a "Bed and Breakfast" in the Volcano area.
Detectives assigned to the Criminal Investigations Section late this afternoon (December 23, 2005) charged Rachel Sciuto, of Makawao, Maui, with two counts of first degree burglary. She is being held at the police cellblock in lieu of $20,000 bail pending her initial court appearance.
On Wednesday evening (December 21, 2005), just before 5:00 p.m., Puna police were summoned to the establishment by staff who reported finding a woman within one of the rooms registered to a guest whom they knew was away at the time. When they confronted the female, she exited the room but stayed in the area until the officers arrived. When the guests returned, they reported that some of their belongings were missing from within the room. They were not familiar with the suspect. The investigation that followed revealed an additional entry which was made to another part of the structure resulting in the second burglary charge.
###

Print This Post