Hawai'i Police Department
Puna Patrol
Sergeant Aaron Kaeo
Phone: (808) 965-2716
Report No. 21-095340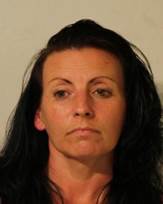 Media Release
Hawai'i Island police are asking for the public's assistance in locating 42-year-old Monica Haltom, who was reported missing. Her family says they have not heard from her in several days. Haltom is known to frequent the Pahoa town and Nanawale Estates area.
Haltom is described as Caucasian with a tan complexion, 5 feet 4 inches, 160 pounds, with brown hair and green eyes.
Police ask anyone with information on Haltom's whereabouts to call the police department's non-emergency line at (808) 935-3311, or contact Lieutenant Rio Amon-Wilkins of the Area 1 Criminal Investigation Section at (808) 961-2252.
Tipsters who prefer to remain anonymous may call the island wide Crime Stoppers number at (808) 961-8300. All Crime Stoppers information is kept confidential.

Print This Post