Hawai'i Police Department
Sergeant Michael Santos
Hilo Patrol
Phone: (808) 961-2213
Report No.: 21-103575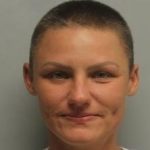 Media Release
Hawai'i Island police are requesting the public's assistance in locating 33-year-old Natasha Renee Torrance, who was reported missing. She was last contacted on Wednesday, December 1, 2021 in Hilo.
Torrance is described as having a fair complexion, 5 feet 7 inches tall, 130 pounds, with blondish hair and blue eyes. She is known to frequent the Hilo area.
Police ask anyone who may have information on Torrance's whereabouts to call the police department's non-emergency number at (808) 935-3311, or Officer Bradley Waiki of Hilo Patrol (808) 961-2213 or email bradley.waiki@hawaiicounty.gov.

Print This Post